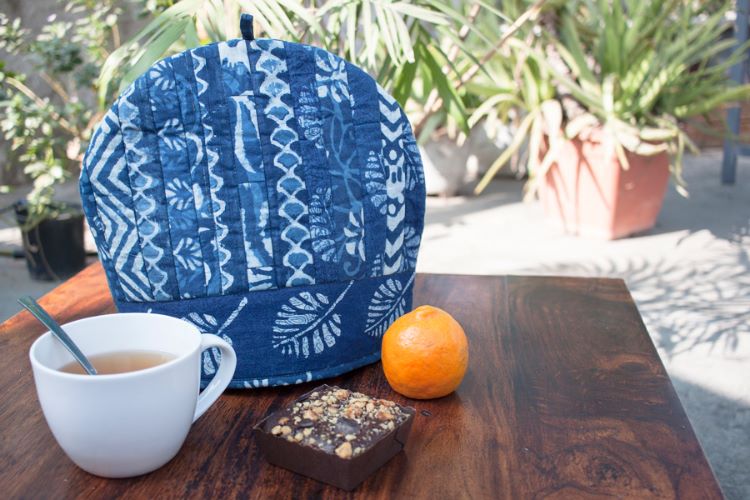 Think, happy afternoon teas with friends! This indigo print tea cosy makes it all a little more fun.

Made in Kumbaya an integrated workshop employing people with disabilities in central India.

Material: Cotton with polyester filling

Sizes: Approx. 35x35 cm

Price: Fun_Stuff_Price_List

Please confirm prices at the time of ordering.

Care: Machine wash at 30 degrees.