Blue Mango Trust
Blue Mango Trust is a social enterprise for women in Tamil Nadu. Blue Mango's objective is to run a sustainable business by and for marginalized women who are disabled, deserted, widowed or living with AIDS. With a supportive infrastructure which enables women to gain financial stability and self-reliance it is hoped that because of Blue Mango, those who are stigmatized will find greater respect and support from their larger communities.
MESH has been associated with Blue Mango Trust since 2003/04. Originally the Trust did not employ women with disabilities but after a conversation with MESH they asked the current members if there were also women with disabilities in their villages and neighbourhoods and when they found out there were they invited those women to visit Blue Mango to see if they would like to be trained and start work. The result was a bead work unit that could employ women with all kinds of disabilities and compliment the tailoring unit.
MESH asks the producer groups we work with to fill up a form telling us about who is working; what skills they have; what they make and how much they are selling.
Here
is the data that Blue Mango sent back about 2018/19.
Now in 2020 The Blue Mango women are sewing up Jaipur Prints and Bindass Prints into a unique clothing range.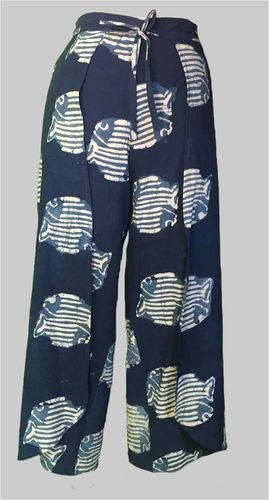 Rasu Khanna and Leela work in Blue Mango. Rasu looks after various accounting and tax matters and Leela quality checks production. Here they were at MESH's Network Meeting in Hubli in 2018 for some sharing, training and fun.
Artisan stories;
Annamal
Manimahela
Muthumari
Kaliamma
Bothimani
Anita
Nagalakshmi