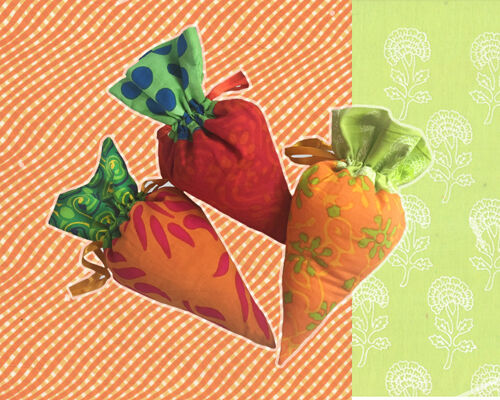 Gift your Easter treats in these lovely cotton carrot gift pouches that can be reused and are sure to raise a smile.

They are made in Blue Mango Trust, a women's workshop that employs women with disabilities.

Size: long 24cm

Materials: Cotton

Care: Machine was at 40 degrees

FOB Price:

US$ 1.35
GBP 0.99
Euro 1.18

Please confirm prices at the time of ordering.