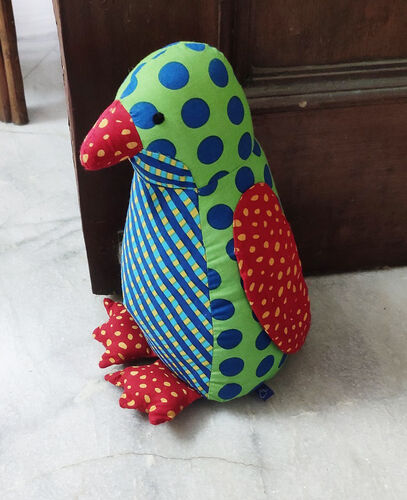 Nothing like a cheerful penguin to help you keep the breezes moving through your house. Stand this great little doorstop in front of the back door and be sure that no breeze is going to slam the door shut when you turn your back.

He is made of gorgeous Jaipur cotton prints lined with waste cotton remnants.

Size: 27cm high 15cm wide 18cm breadth

Weight 1.12 Kg

Materials: Jaipur print cottons, cotton remnant lining, sand, polyester fibres

Care: dust with a dry cloth.

FOB Price:
US$ 4.64
Euro 5.50
Aust$ 8.80
British Pounds 4.89

Please confirm prices at the time of ordering as they may change slightly.